+

What is Shopify and how does it work?
Shopify is a complete commerce platform that lets you start, grow, and manage your business.
Create and customize your online store
Sell in multiple places, including web, mobile, social media, online marketplaces, brick-and-mortar locations, and pop-up shops
Manage products, inventory, payments, and shipping
Easily Integrate with your other business systems including POS, stock management systems, Mailchimp, Social Media, Delivery services or your custom database
Shopify is the world's fastest growing commerce platform with over 500,000 active global retailers
Shopify is always adding free new features to help you sell
Why use a Shopify Partner?
As Shopify Partners we are provided with a development space where we can set up your new store for you in 'development mode'. This means we have plenty of time for building, testing and processing practice orders, without the standard free trial time limit, and for you to become familiar with your new site before going live.
Initial store settings and template setups done for you.
Shopify Partners have extra documentation and priority support available should any difficulties arise.
Shopify Partners can be given access to your Shopify site as a 'Collaborator', so that you dont have to use up one of your staff login slots to get expert help
You can draw on our experience and know-how for problem solving and solution finding.
As experienced Shopify partners we may be able to suggest ideas or improvements you handn't even thought of!

New Business Ideas
Would you like to work from home, running your own online shop, but don't have a product to sell?
Shopify have some excellent tools available for sourcing 'Dropship' products for your store.
What is dropshipping, and how can I dropship with Shopify?
A dropshipping business is one where the business owner lists, but doesn't own, keep, or ship inventory. When the store sells a product, it purchases the item from a third party--usually a manufacturer or wholsesaler--who then ships it to the customer directly. This means there are no upfront inventory costs for the business owner.
There are thousands of products available for shipping to both NZ and overseas. All the heavy lifting setting up product information and images is already done for you and you can choose what sort of markup on products suits you.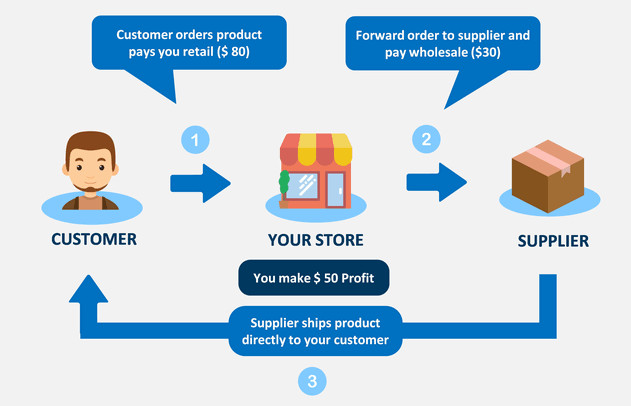 Visit Our Play Shopify Site ‌
This is where we test various apps and new ideas - it has real products too - check out the blog area for more information and tips for Shopify sites.
---
Learn More
Want to discuss your ideas or get help with your store?
Contact us with the form below or click the Shopify link to visit Shopify and start your free 14 day trial.